Writing Through Transition
---
Supporting the Process of Self-Expression
Writing Workshops with Anna Brooke and Vindy Teja
---
WRITING THROUGH TRANSITION
Thursdays beginning September 7
4:30pm PST / 7:30pm EST
$147 until August 6
$197 full price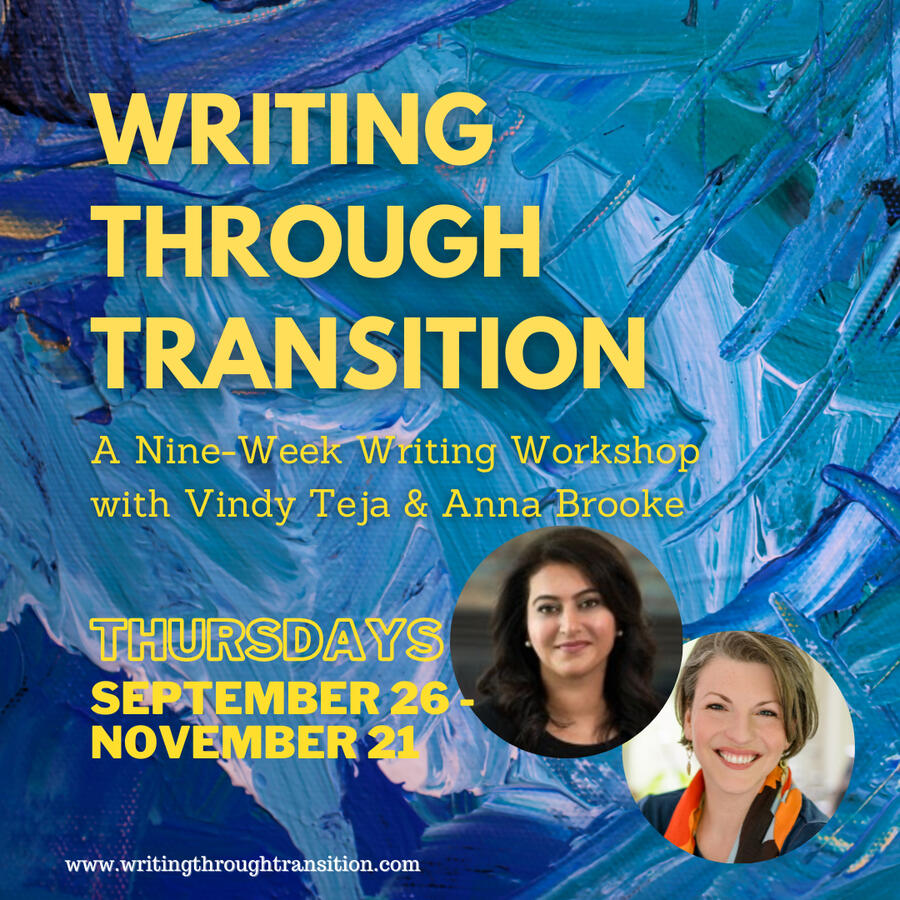 ---
WHAT PARTICIPANTS ARE SAYING:
"I absolutely loved it. The workshop helped bring structure and openness in my life and having community around writing was super helpful...I found the workshop transformational and inspiring.""Whether you are a new or seasoned writer the opportunity awaits you in this workshop to experience a creative, safe, playful, and informative environment in the art of freely writing your story.""The excellent listening skills, love of, enthusiasm for writing, and commitment of the facilitators to share their knowledge will definitely change your relationship and approach to writing.""It doesn't matter if you have a specific project in mind or if you just want to grow as a writer. Having Anna and Vindy as facilitators, sharing their experiences and learnings, and giving feedback is invaluable.""I highly recommend to anyone seeking community, inspiration, structure, and deeper intimacy within their own lives."
---
About Us: Vindy Teja
---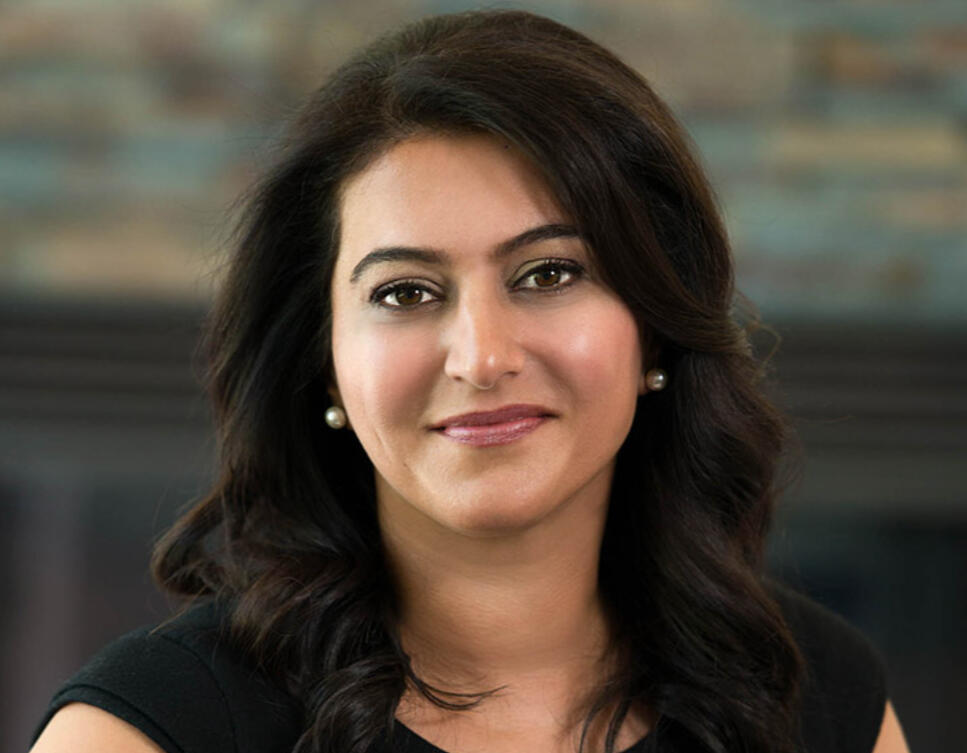 Vindy Teja is a Professional Life & Divorce Coach, TEDx Speaker & Coach, and Author of the award-winning book, YOLO: Essential Life Hacks for Happiness and Co-author in Passed Down From Mom and Inspiring True Stories of Everyday Heroes. She is a graduate of The University of British Columbia and Western Law School.
About Us: Anna Brooke
---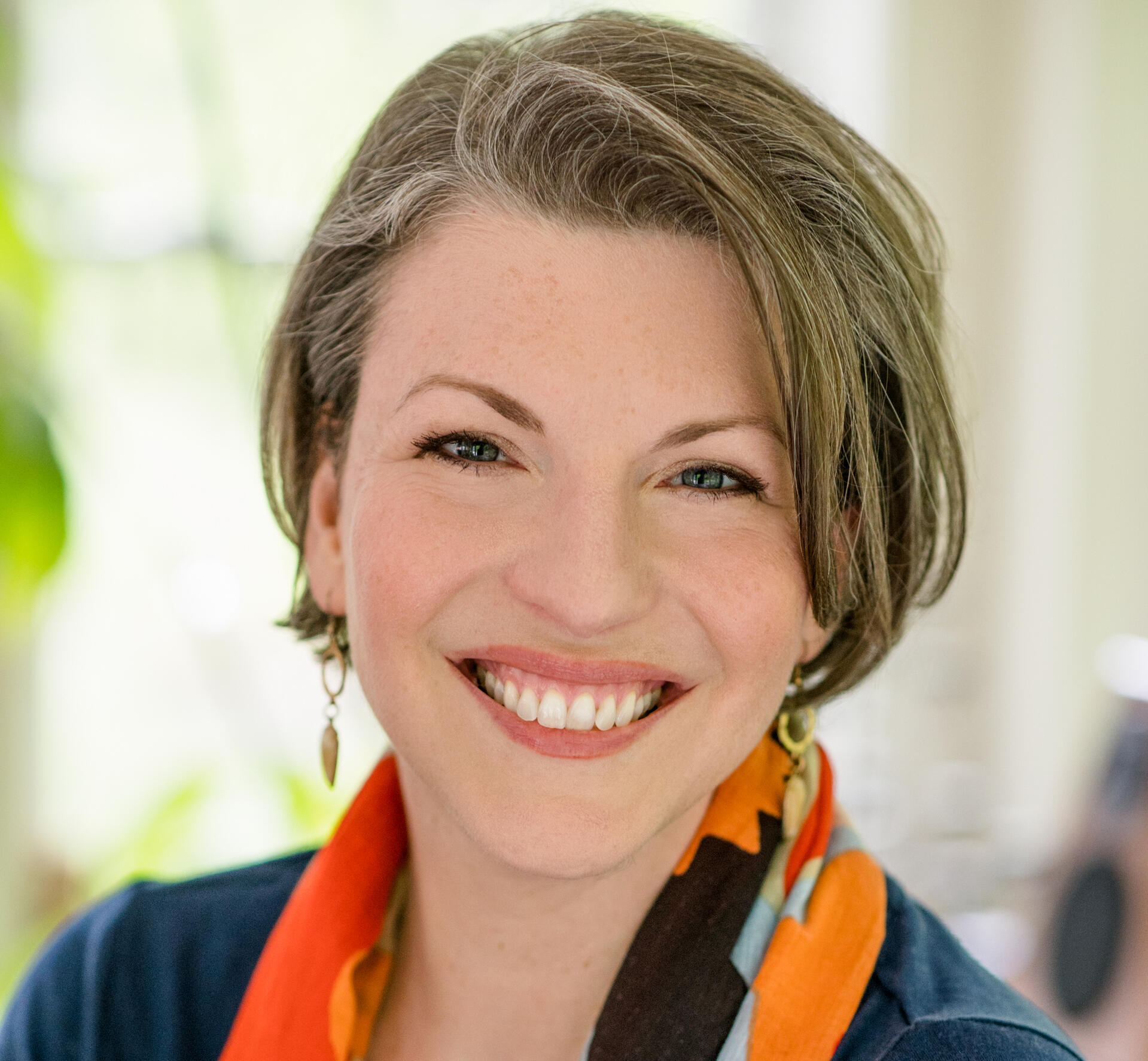 Anna Brooke is an interdisciplinary healing arts practitioner and author of the award-winning book Stripped Down: How Burlesque Led Me Home. She is also known as Rev. Legs Malone, a burlesque performer, show producer, educator and advocate of all things burlesque who has been featured in Page Six, Buzzfeed, and Huffington Post.
---
© Anna Brooke & Vindy Teja 2022. All rights reserved.